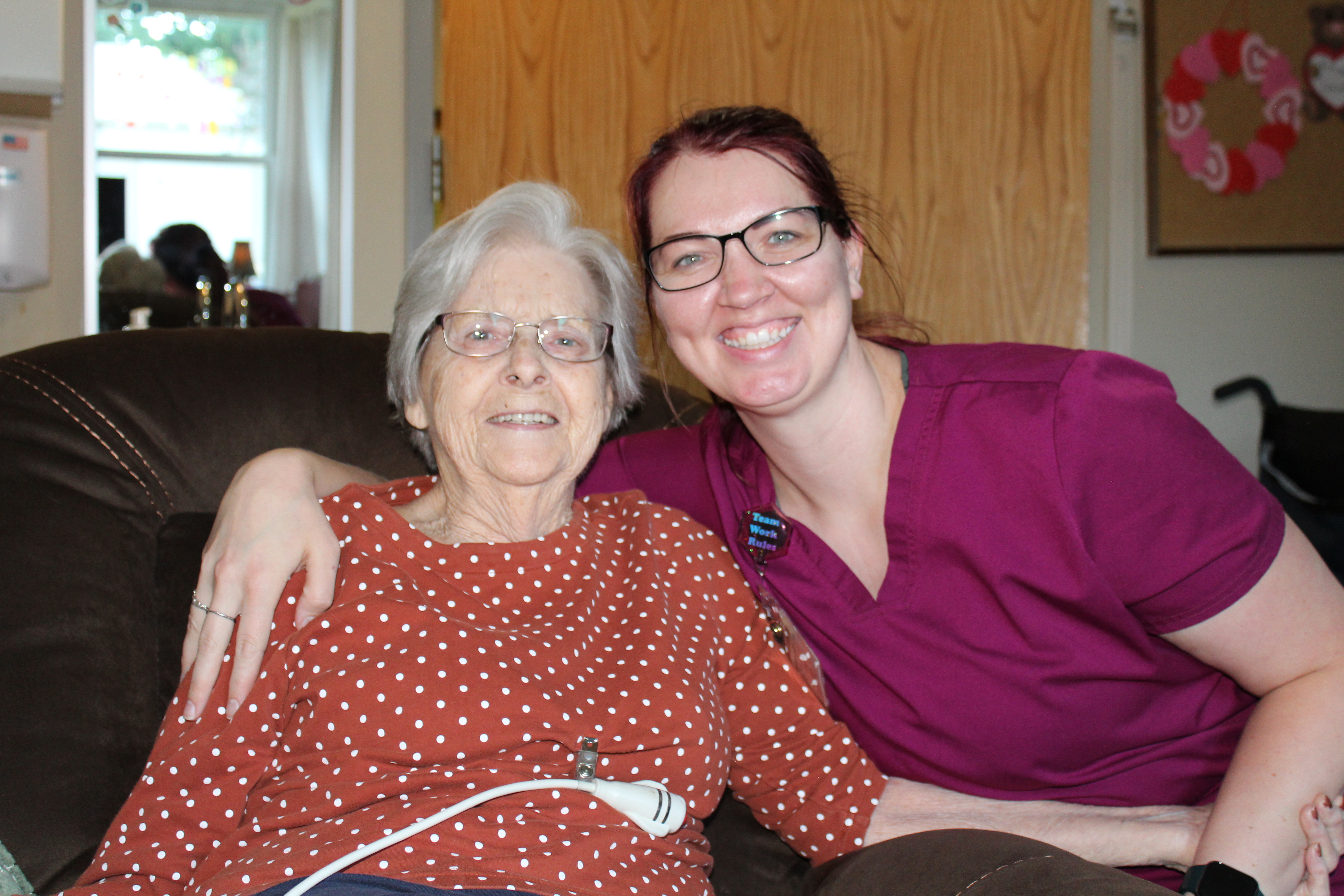 Today at Bethany
We offer a full continuum of senior care, including independent living, assisted living, skilled nursing care, and rehabilitation therapy at both campuses in Sioux Falls and Brandon.
The key elements that make a person feel at home at Bethany are comfort, easy elegance, wonderful cuisine, friends, and family. These are the very essence of everyday senior living at Bethany Home and Bethany Meadows located in Sioux Falls and Brandon, South Dakota. Our senior living community offers spacious apartments and a wide array of services and amenities, well-suited for those who need a little support with their daily living.
Our friendly community offers residents access to a host of activities from water aerobics in the pool to games of bridge, and there are a variety of social engagements available each week.
Come see all that senior living can be at Bethany.
We invite you to watch the videos available below that further share our Vision, Mission, Values, and Beliefs.
Our History
Our story starts in 1950 with some larger-than-life dreams. Bethany Lutheran Home for the Aged, Inc. was founded by ten cooperating LCA churches. Their objective was to establish a home where individuals could receive nursing care in a wholesome, caring Christian environment.
Ground was broken for a nursing home in Sioux Falls on October 15, 1950. This home was established along Holly Avenue in Sioux Falls thanks to a lot of donated material and labor from our founding churches and their members. The original nursing home opened in 1952 and has been upgraded and improved since.
In 2003, Bethany opened Bethany Meadows in Brandon on land that had been donated to the organization. Bethany Meadows provides independent living, assisted living, memory care, senior living; twin homes and apartments. On April 10, 2011, more ground was broken for Bethany Home Brandon, on the Bethany Meadows campus. This skilled nursing care facility admitted its first residents on August 13, 2012, which began a new chapter for Bethany. In November 2012, Bethany Home Sioux Falls converted some of its rooms to accommodate assisted living residents in order to offer more options to today's seniors.
The meaning of "Bethany" has particular significance for a nursing home. The original place called Bethany dates back to the New Testament times. It was located near Jerusalem and was the setting of several recorded events in the travels and ministry of Jesus. Jesus found Bethany to be a place of refuge, refreshment, and fellowship with friends Mary, Martha, and Lazarus. Bethany was the place from which Jesus made his "triumphal entry." It also was the site of Jesus' final departure from his disciples. Today, Bethany Home and Bethany Meadows provide a similar place of comfort, sustenance, and purpose in life's journey.
"My dad, Raymond, lived at Bethany Home Brandon for two years. Bethany was a safe haven for him. My mom, Marilyn, is still being cared for by the staff at Bethany. We, Raymond and Marilyn's children, much appreciate the care dad received and appreciate the care my mom continues to receive. Thank you!"
"Mom first moved to a Bethany Meadows independent living apartment. With the progression of Alzheimer's, she progressed to Assisted Living, then Memory Care, and eventually to Bethany Home in Brandon for full Nursing Care. We witnessed nearly every level of care provided by the fine people at Bethany and we couldn't be more thankful to them for the wonderful, warm, close-family-like care they provided to mom. She was always comfortable and content and loved the people that cared for her. You won't find better caregivers than the staff at Bethany!"
"We feel very lucky and fortunate to have found this place for our mom. Everyone is helpful and friendly. It could not have been better for mom to be anywhere else."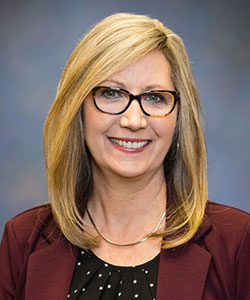 Deborah Herrboldt
CEO/Administrator
Ms. Herrboldt proudly began her call to long-term care as a nurse's aide over 30 years ago. Over the years, she has developed skills and expertise in the long-term care industry as a licensed social worker, marketing director, and administrator. She has been with Bethany since 2003. Ms. Herrboldt possesses both a bachelor's and master's degree from the University of South Dakota. Current and past volunteer experience includes: SDHCA marketing committee, DayBreak Advisory Board, CFAG board of Directors, Sioux Empire United Way allocations and campaign committees, Sioux Falls Area Chamber of Commerce Diplomat Committee, and President of the ND Chapter NASW.
Dalton Huber
Chief Financial Officer
Dalton is the Chief Financial Officer at Bethany since August 2019. He was born in Bismarck ND and raised on a farm/ranch in western ND. He graduated high school from Dodge Public School and earned a bachelor's degree from Dickinson State University. He also has a master's in business administration from the University of South Dakota. He has worked in healthcare finance for 39 years in 4 states. He worked twelve years at St. Mary's in Pierre SD, seven years at Allina – New Ulm Medical Center, New Ulm MN, and five years at Campbell County Health in Gillette WY. In his career, he has volunteered on boards in a variety of different church and civic organizations where he has lived.
Dalton has been married to his wife Wanita for 37 years and has two adult children. Chris and his wife Katherine live in Sioux Falls and Michael and his wife Olivia live in Chicago IL. Outside work Dalton enjoys light woodworking.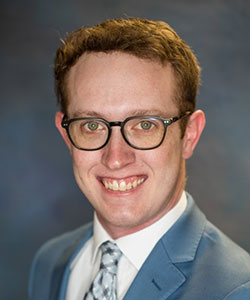 Hunter Winkelpleck
Brandon Campus Administrator
Hunter was born and raised in Sioux Falls, SD and began working in the Long-Term Care industry in December of 2015. Hunter has been with Bethany serving as an Administrator since October 2017. However, he originally started at Bethany in the summer of 2014 as an Administrative Intern while pursuing his undergraduate degree.
Hunter graduated from the University of South Dakota with a Bachelor's degree in Health Services Administration in December of 2015 and received his Master's in Business Administration with a focus in Healthcare Management from the University of Sioux Falls in May of 2020.
Cynthia Luna
Administrator / Bethany Meadows - Brandon
Cynthia was born and raised in North Sioux City, SD. She graduated from the University of South Dakota in May of 2019 with a Bachelor's degree in Health Sciences and received her Master's in Health Care Administration from Briar Cliff University in August of 2021. During her time at USD, Cynthia volunteered at the local nursing home and was a part of USD's Health Executive Advancing in Leadership (HEAL) Committee. Cynthia has been with Bethany as an Administrator since February 2022.
AnnaLee Fedeler
Assistant Administrator / Bethany Home - Sioux Falls
AnnaLee knew at an early age she had a call to long-term care. She jump-started her passion by volunteering in the nursing home in which her mother was the Director of Nursing. Her volunteering led to a career as a CNA, and she then began her Administration career in 2018 after earning her degree in Business Administration from the University of South Dakota. AnnaLee began her Bethany career in 2020 and is the Assistant Administrator at Bethany Home Sioux Falls.
Return of Organization Exempt from Income Tax - IRS Form 990